// WORKSHOP COMPLETED //

Intensive Online Writing Workshop:

WRITING CHANGE(S)
From May 3rd to May 16th, 2021 Some changes result from our decisions and others don't. We may be disappointed by our choices, or surprised by our own adaptability. Some people need change and seek it; others are afraid to find it and would rather have kept things the way they used to be. In this workshop, we'll focus on these turning points, these "Wendepunkte"—moments after which everything is turned upside down and nothing will ever be the same.

Why? Because over the past year, we had to adapt to unprecedented circumstances. But mostly because change is at the heart of fiction writing. If nothing happens to your character, there is no story. And a story in which a character doesn't change, in which they don't turn into something even slightly different, isn't one. This online workshop gives you the opportunity to retake control after a year of uncertainty. Now is your chance to see how your characters will rise to the challenges you'll set for them. The ball is in their court. This intensive workshop gives you the chance to imagine the many changes that could disrupt the lives of your imaginary friends but mostly, to see what they'll discover about themselves, how they'll respond, adapt and reinvent themselves over the course of your story. Sometimes for the worse, but also for the best. Because yes—sometimes change can be positive.

So join us from Monday, May 3rd to Sunday May 16th, 2021 for the intensive online writing workshop "Writing Change(s)."

Two weeks of writing that might change your life!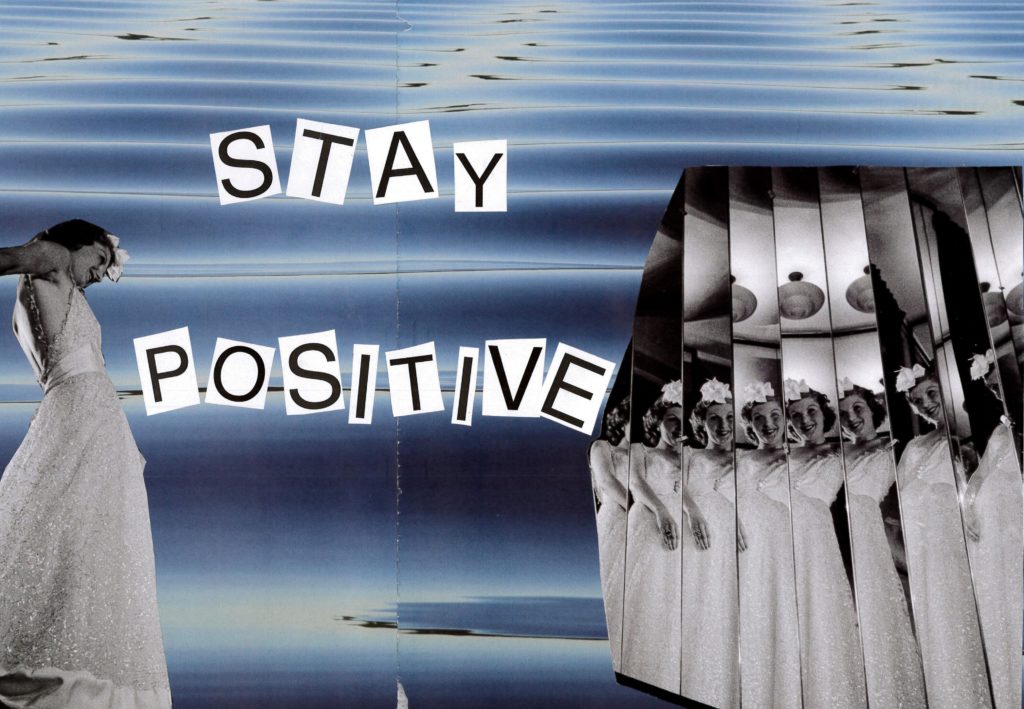 So, Do We Write Every Day?
This writing workshop runs for two weeks. During the first week, you'll learn about the key craft elements of fiction: thanks to daily writing exercises, you'll meet and get to know your characters; you'll design the plot of your final piece, from the exposition scene to the resolution—and everything in-between. You'll use these exercises as a starting point for your piece, and a playground to figure out who your heroes are.

During the second week, while writing your full-length short story, you'll have access to daily writer advice, a one-on-one consultation on Zoom, and guidance as you work on your writing project. You'll have the opportunity to meet the other participants and ask all your questions about writing during a one-hour group Q&A session. At the end of the workshop, you'll receive a two-page letter that'll provide you with detailed feedback to revise your first draft. To get more familiar with the art of fiction and its key craft elements (character, setting, plot, atmosphere, conflict, etc.) To practice writing thanks to daily writing exercises (between 15 to 45 minutes). To establish your own writing routine, and find the rituals that suit you best. To write a full-length short story with a riveting, compelling plot—a piece that casts complex characters whose inner struggles and motivations are clearly defined. To use the thorough, goal-oriented, actionable feedback you'll receive to revise this first draft. How Does It Work?

All the resources (writing exercises, discussion forums, advice, tips, extra resources, etc.) will be made available on Google Classroom. You'll receive a link that will give you access to this online, free, intuitive online platform the weekend before the beginning of the workshop (Sunday, May 2nd, 2021).

The workshop will start Monday, May 3rd and run until Sunday, May 16th.

During the first week, the daily writing exercise will be posted every morning at 9am. You'll have 24 hours to complete it. Over the week, you'll be free to choose which exercises you'd like to send me (maximum 2 per participant). My feedback will be available within 24 hours.

On Sunday, May 9th, at the end of the first week, you'll receive a short booklet that will guide you as you go over all your responses to the prompts and help you spot recurrent motives, obsessions, themes that you'll use as red threads to build your short story.

During the second week, you'll work on your fiction piece (a maximum of 5000 words): advice, suggestions and tips will be posted daily at 9am on Google Classroom. You'll have the possibility to ask your questions on our discussion forum and will receive answers within 24 hours.

Between Monday, May 10th and Friday, May 14th, you'll make an appointment for a fifteen-minute one-on-one consultation on Zoom, during which we'll discuss your story. This individual meeting is the opportunity to share your questions and doubts, talk about character psychology, and receive detailed feedback to guide you as you draft your piece.

Over the second week, we'll be meeting on Zoom for a one-hour Q&A session during which you'll be able to share all your notes and interrogations about writing, fiction, writer career, creative processes, or any question you might have about your own short story. You'll also have the chance to meet the other participants and grow together, as a community of writers, before the last weekend of writing!

You'll have the possibility, anonymously and on a voluntary basis, to share your writing with the group. Resources to learn how to provide thoughtful, actionable, respectful feedback will be made available on Google Classroom.
What You'll Have Access To: Six Writing Exercises
… change-themed, that'll enable you to discover or stretch your writer's muscles and to gather, day after day, the materials that'll enable you to write your first draft. Thorough Feedback
… a thoughtful critique of two writing exercises of your choice, and a one-page editorial letter in response to your story. A One-on-One Consultation
…between you and me, on Zoom, when it's most convenient for you, 15 minutes to discuss your writing process and guide you in your writing. A Live Q&A Session
... during which we'll be meeting as a writing community on Zoom: one hour to get to know each other and answer all the questions you might have about writing and about your piece. Discussion Forums
… where you'll be able to post all the questions you ever had about writing – how to begin a story, where does inspiration come from, what makes for a believable dialogue, how do you start a novel project, etc. The discussions will be accessible to all participants. Guidance
… daily writing advice, tips and tactics as you work asynchronously on your short story. Extra Resources
… to better figure out what your story needs. Short stories, novel, conference or movie excerpts: materials that I gathered over my years as a creative writing instructor at Oregon State University and Sciences Po Paris, an ever-changing bibliography that I keep on enriching with recent reads and publications. (because we're all sick and tired of touring a website thrice before finding the rates) The Literary Deconfinement, What Was It About?
If you're like me—and unless you live on planet Mars, it's highly possible we're going through the same experience—your routine turned upside down in March 2020. Your world shrunk; the place where you came back to in the evening has become the same as the one where you spend your mornings and afternoons. And ever since the kids are glued to the TV in the living room, that you've rescued your niece who lives in a studio apartment and offered her to come live with you, your home seems suddenly a lot tinier. And of course, there are the tickets you bought for Easter break: on April 4th, you were supposed to be in New York City, London, Portland. You managed to cancel those and you might have bought other tickets, in a hurry, to be sheltered-in-place somewhere nice by the sea. Who would ever have thought that the garden of your grandmother's house would one day feel so small?

Good news: we won't wait for the lockdown to be lifted to go on a trip. Trains are canceled, borders closed, but your permits do not list all the options that you have. Here is another one:
Mental outings for urgent fiction story drafting, and imminent departure for an unknown destination with new cast of characters. If you choose to register to this online writing workshop, you might end up somewhere else for Easter. Instead of driving to San Luis Obispo, CA, you might find yourself wandering the streets of Buenos Aires, in Ana's shoes, as she returns for the first time to her home country. Or you might leave for Laos and look for Emily's lost lover – who coincidently looks a lot like the man or woman you first fell for. You'll be seventeen again, on a Mexican beach, wishing you had worked harder on your Spanish homework. The month will be August, the weather warm and at night, you'll find sand caught in your bed sheets. Concretely, the 2020 literary deconfinement gave you the opportunity to write for two weeks and include a week of daily travel-themed writing exercises and another of writer advice that guided you as you worked on your first draft.

There were so many ready to take a trip in April 2020 that we packed our suitcases again a few weeks later, with the second edition of the literary deconfinement. And thanks to your thorough feedback, I was able to adapt and rethink the structure and content of the 2021 workshops to better meet the needs and expectations of the participants! Thank you again.