Julia Malye's Writing Workshops
We all need stories – learn how to tell yours
NEW: Manuscript Consulting

Literary Coaching // Fall 21 // Registration Open!


// New //

Manuscript Consulting

// New //
You'd like to take your manuscript out of your desk drawer and dust it off. Or maybe you've just finished writing the adventures of your heroes, and you're wondering how to make their story even more coherent and compelling.
Whatever your motivation, I'm here to review your book, assess its strengths and weaknesses, and offer you an in-depth analysis that will help you polish your manuscript. So, ready to start revising?
// Fall 2021: Registration Open //



Literary Coaching

One-on-one guidance



// Spring 2021: FULL //
Have you been thinking about your book project for years, but you don't know where to start? Do you keep a diary and would like to use it to write fiction? Have you just lived an extraordinary experience that you'd like to share with readers? Or perhaps you already have several chapters of a book, but you feel stuck?
Literary coaching is made for you. I offer tailored, goal-oriented, flexible sessions designed to best meet the needs of your book, and fit in your schedule. Together, let's take your writing project to the next level. 
All the spots are filled for the Spring 2021 but more will be available this fall. Don't hesitate to reach out for more information! I can't wait to learn more about your manuscript.
Testimonials

- 2020 Workshops "You think that writing a short story is out of reach.
That you don't have enough imagination, that you lack style. That's what I thought too. Leave your prejudices aside and trust Julia Malye. She'll guide you step by step and show you how to discover your own writing resources. Without any pretension or boastfulness, she'll walk you through the different stages of the writing process—gently, kindly, with a structured but flexible program. I took the plunge and I don't regret it. I wrote a story and I'm proud of it, no matter its literary quality. You too probably have a story to tell. Close your eyes and jump in."
Mathieu "I absolutely loved this writing workshop.
Fifteen days without any pressure during which you are free to dare write, create and explore worlds you never thought about, and build a short story you can ultimately be proud of regardless of your writing experience! Julia puts you at ease from the get go and guides you with well-introduced exercises and very constructive feedback."
Solenn "A smooth, kind, startling dive...
...into a world that can be intimidating—fiction writing. The workshop is well-designed and everything is done to put you at ease with your own practice. You proceed step by step, at your own pace, and you end up having a lot of fun drafting your short story."
Marion "I'm not used to writing.
I was so glad to receive step-by-step exercises that helped me build a story, a character, and a setting. Julia provided us with feedback and tools to write while letting us entirely free to choose what we want to write about. I'm thrilled I took this workshop because its methodology as well as Julia's feedback will come in handy for my future stories."
Julie
2020 & 2021 WRITING WORKSHOPSWRITING CHANGE(S), an intensive online workshop

Second edition: LITERARY DECONFINEMENT, an intensive online workshop
// Previous Writing Workshops // 2021 //

WRITING CHANGE(S)

Intensive Online Writing Workshop
During the first two weeks of May 2021, we'll learn how to write about change, after spending the last year adapting to unprecedented circumstances. Over the past few months, you might have caught yourself wondering, "Am I living in a dystopian novel?" Then you won't be surprised to learn that change is at the heart of fiction writing.
This workshop gives you the opportunity to retake control after a year of uncertainty. Now is your chance to see how your characters will rise to the challenges you'll set for them. The ball is in their court. This intensive workshop gives you the chance to imagine the many changes that could disrupt the lives of your imaginary friends but mostly, to see what they'll discover about themselves, how they'll respond, adapt and reinvent themselves over the course of your story. Sometimes for the worse, but also for the best. Because it's easy to forgot it, but change can also be positive.
So, join us from Monday, May 3rd to Sunday, May 16th 2021 for a new intensive online writing workshop, "Writing Change(s)."
Two weeks of writing that might change your life!
// Previous Writing Workshops // 2020 //



Round Two: LITERARY DECONFINEMENT


Intensive Online Writing Workshop
After the success of the first edition of the "Literary Deconfinement" and given that the shelter-in-place order won't be lifted any time soon, here is your chance to join us for a second intensive online writing workshop – the occasion to go places so that the weeks of lockdown pass by as quickly as possible!
Since mid-March, you're going in circles. You don't know when this lockdown will end. With spring coming up, you can't help but think about the canceled holidays, the missed weekends, and the many projects you had to postpone.
Start packing. From April 27th to May 10th, we're going on a trip. With whom? Where? The characters you'll invent during this intensive writing workshop will tell you. The literary deconfinement happens online, from your home, doesn't hurt the planet, and boosts your morale. Through 10 travel-themed writing exercises and a full-length short story, it's an excursion into the world(s) of your choice, and a chance to put yourself in the shoes of your characters. A lovely way to practice empathy and escape the place where you're confined. So, where are we heading?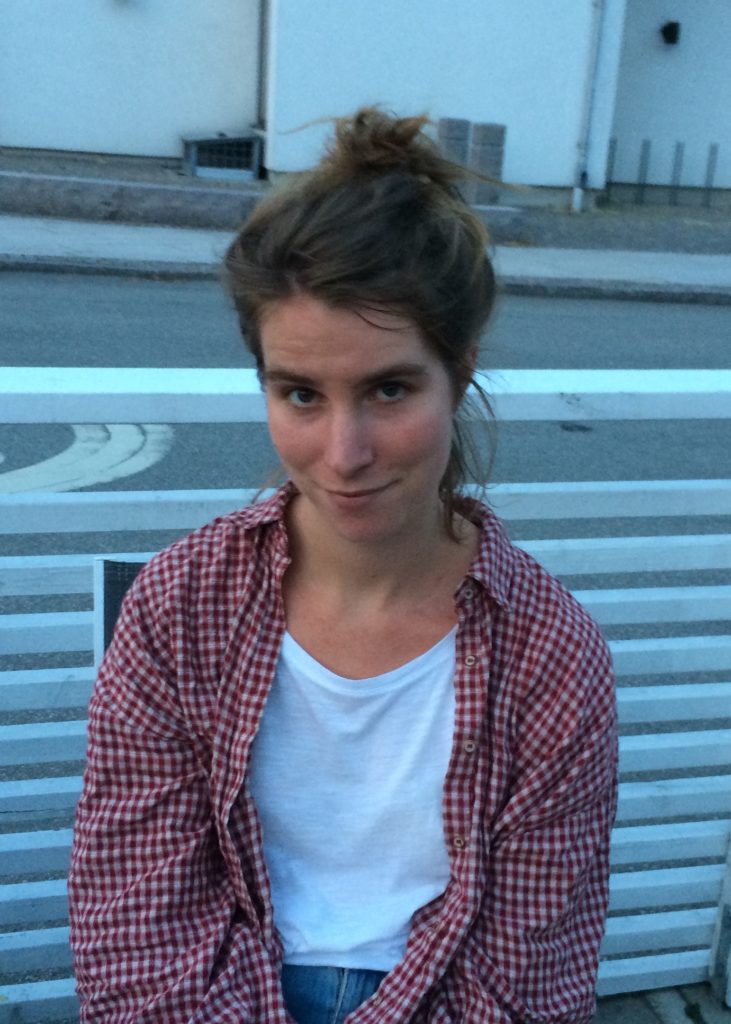 About Me
The author of three novels published in France, I work as a creative writing instructor at Sciences Po Paris and as a translator for Les Belles Lettres publishing house. In 2015, I moved to the United States to study the craft of fiction and graduated from Oregon State University's MFA program in 2017. Since 2015, I've taught writing to hundreds of students both in the United States at Oregon State University, and in France at La Sorbonne Nouvelle, the American Business School of Paris, and Sciences Po Paris.

Based in Paris, I offer thorough writing workshops, tailored coaching sessions, and in-depth manuscript analysis - services designed to best meet your writing needs and help you grow as a writer.