The North American Pedagogy, and A Bit More About Me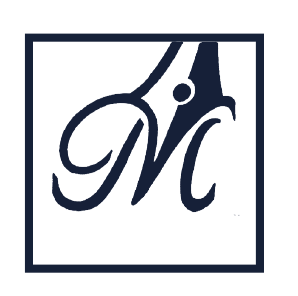 Teaching Creative Writing, an American Invention
These writing workshops are based on the Anglo-Saxon pedagogy. The North American method is constructive: it isn't about being right or wrong but about providing goal-oriented, actionable, personalized feedback that will help you grow as a writer. In the United States, creative writing has been taught for over a century. Which is why, after finishing my third novel, I left for the west coast and settled in Corvallis, OR, to study the craft of writing at Oregon State University (OSU). I completed my master's degree while teaching two writing courses—first a composition and rhetoric class, then an undergraduate fiction workshop. OSU's pedagogy classes helped me become more familiar with the art of teaching creative writing and gave me essential tools to later design the curricula that I created in France for Sciences Po Paris or La Sorbonne Nouvelle. I teach all of my courses at French universities in English.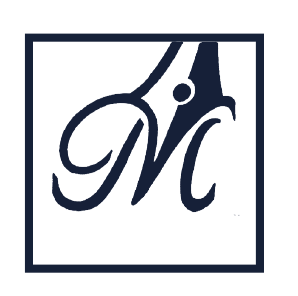 My Approach
I encourage a regular and personal writing practice. Finding your rituals is key to establish a productive and inspiring writing routine. I invite you to write between ten and thirty minutes per day whenever it feels most relevant, alternating between short exercises designed to stimulate the imagination, and longer working sessions to move forward with your writing project.

Stephen King enjoys writing in his basement office; I'd rather work at the terrace of a café, drinking a beer; you might prefer the comfort of your bed, with a warm cup of tea.

It's up to you to figure out where and when you're most creative!
These Writing Workshops Are Not: An Academic Course
You're not going back to college. Along with the other participants, you're here to grow as a writer, no matter your writing experience. A Live Online Course
My workshops are run asynchronously to allow flexibility and encourage a personalized writing practice. Participants remain autonomous and decide for themselves the writing routine that best fits their schedule, while following a thorough writing program. We will be meeting on Zoom only exceptionally, for live Q&A sessions or one-on-one meetings. And even then, you'll have a say on the day and time! A Promise to Get Your Piece Published
Behind the books that we buy at our favorite local bookstore—not on Amazon, right?—hide dozens of different drafts as well as months, often years, of work. In these workshops, I invite you to consider writing as a process and to discover its many challenging but rewarding steps—from the original idea to character building, plot designing and detail imagining.

While I'm happy to answer any questions you might have about the publishing industry, agent querying and story submissions, the main goal of these workshops is first and foremost to give your imagination free rein and allow yourself to explore the worlds you are interested in, without being held by the constraints of a finished product.

Things are obviously quite different for manuscript consulting services and literary coaching sessions. During these one-on-one consultations, we'll focus on your work-in-progress, discuss the different steps of the publication process and get your manuscript ready for submission. What I Did Before Meeting You
I was sixteen when my first novel was published in France. In 2010, La fiancée de Tocqueville (ed. Balland) was awarded the Prix des Lycéens of the Salon du Livre du Touquet. This historical novel was followed by two other fiction books, Themoé (ed. Balland, 2013) nominated for the Prix du Jury of the same book fair, and Les fantômes de Christopher D. (ed. Fayard, 2016). In 2015, I won La Sorbonne Nouvelle Paris 3 Writing Contest
After graduating from Sciences Po Paris and La Sorbonne in social sciences and modern literature, I started writing fiction in English at the Claremont Colleges in California and then in Oregon State University's creative writing graduate program. I received my Master of Fine Arts in fiction in June 2017. 
Since I moved back to Paris, I teach fiction writing, in English, to undergraduate and graduate students at Sciences Po Paris. I created four creative writing courses for the Center for Writing and Rhetoric and Sciences Po Paris Le Havre campus, curricula specifically designed to meet the needs and fit the diverse majors of students coming from all around the world. In the context of a group project for the Center of Writing and Rhetoric, I mentored four Sciences Po Paris graduate students as they worked on creating Sciences Po Paris's first writing contest over the academic year 2019-2020.
Guided by my agent Sandra Pareja (Massie & McQuilkin Literary Agents), I'm currently revising the manuscript of my fourth novel, written in English, a historical fiction novel for which I was awarded a research scholarship to visit primary sources and archives in New Orleans. My work in English has appeared in The Chicago Quarterly Review.
I also work as a translator for Les Belles Lettres Publishing house, for whom I translated several memoirs including John Steinbeck's Bombs Away (2018) and Evelyn Waugh's war diaries (2019). More recently, I translated Steven Moore's war memoir The Longer We Were There, which won AWP Award for Creative Nonfiction in 2018; my translation was released by Les Belles Lettres in April 2021.
Otherwise I drink way too much beer, obsessively wear the same shoes for six months (tearing a hole in my DocMartens, done), I keep my bike helmet on in grocery stores, I always get mixed up with the "n" and "m" in the French verb "rémunérer," and I compulsively make collages before Christmas to turn into an annual wall calendar.